Bomb Seeds
Bomb Seeds has developed a new and unique range of cannabis seeds by carefully selecting and improving classic strains and crossing them with our potent bomb seeds genetics to maximise the most desirable traits – quality, quantity, strength, speed and vigour. The result is a high quality collection of some of the most powerful genetics available with each and every strain in the range maximised for high yield, high THC, fast finishing and fantastic growth potential. The Bomb Seeds range aims to include something for everyone from indicas to sativas, autoflowering and medical varieties as well as something for the connoisseur.
Bomb Seeds assures optimum freshness and quality and all seeds are stored in a temperature and humidity controlled environment.
All the Bomb Seeds range is available in feminised and selected
strains in regular. See our distributors page for availability.
BROWSE
CATALOGUE
For wholesale enquiries please email Bomb Seeds at: info@bombseeds.nl
Browse Now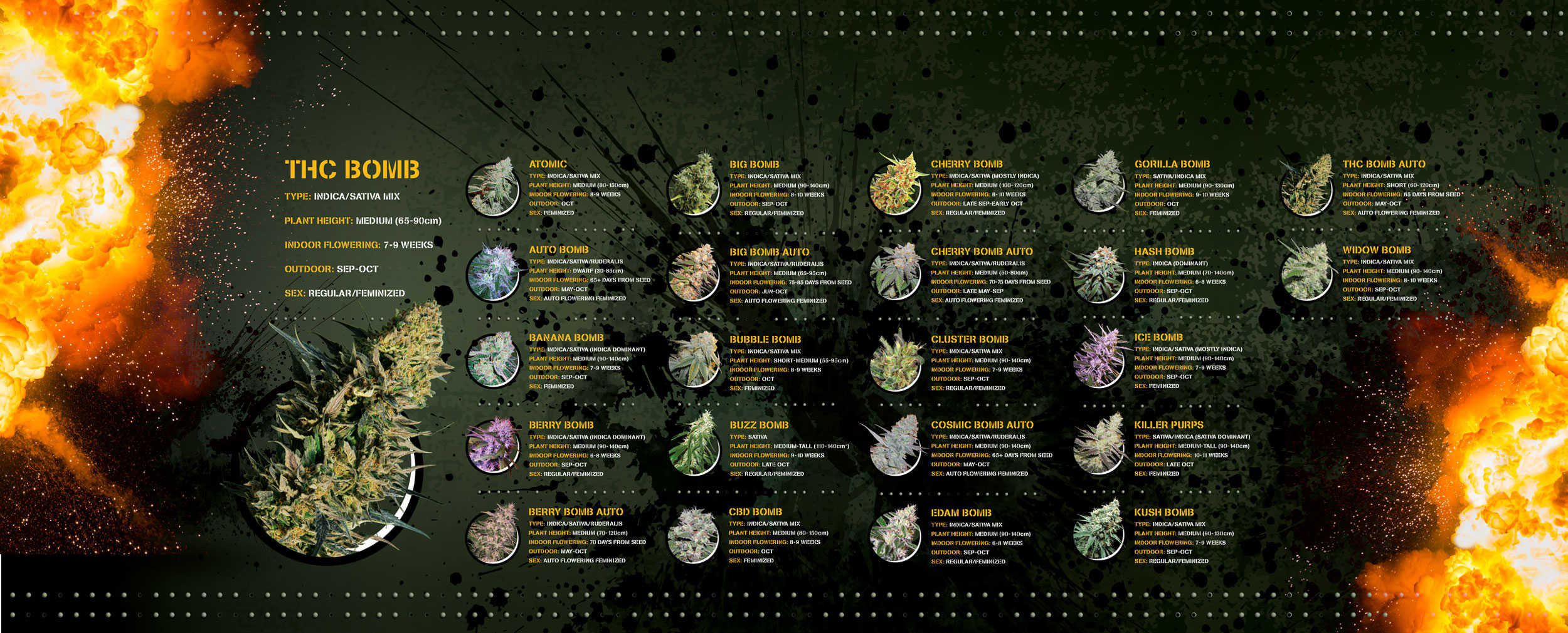 Bomb Seeds Merch
Bomb Seeds Limited Edition Hoodies, T-Shirts and Hats
When you are strolling through the crop fields
admiring your handiwork it can get a little chilly so our green fingered gardeners keep their Bomb Seeds Hoodies close at hand.